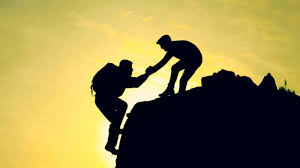 You cannot go wrong, when you come up each waking day to help somebody around you.
Sincerely speaking, your relevance, impact, income and influence is tied to the number of people you affect in life.
From today become intentional when it comes to helping others.
How can you help others?
Through your skills, talents, experience, education, natural and spiritual endowments. This resonates with YOU knowing that you have something to give to your world.
The world is filled with all kinds of challenges: sickness, poverty, emotional bankruptcy, disoriented persons. We have needs in the area of education, governance, youth development, health, etc.
Those who become rich legitimately, solve world problems. Zig Ziglar said: If you will help as many people as possible, you will get everything you want.
At Game Changer, we believe that you give what you have to get what you need.
Possess this transformed mindset as you make Nigeria great again.
Don't just be a taker, give to the world and watch how every sphere of your life change massively in the year 2022.
Think of what to give. From now live purposefully, don't be a parasite on humanity. Instead be the giver, helper, and saviour of your reach.
…………………………..
Join us to introduce: GAME CHANGER FOR ACADEMIC EXCELLENCEGAME CHANGER FOR ACADEMIC EXCELLENCE
To parents, children, youths or students for a life transforming experience @:
Let us raise new kinds of society starting with the younger generation. Ask us how.
Yours truly,
WALE ADEWUMI