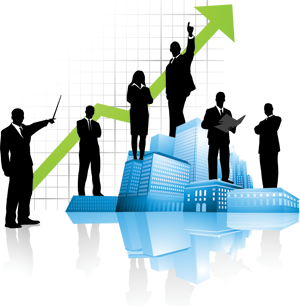 IMPROVE YOUR EMPLOYABILITY RATING; GET THE DREAM JOB
Everything have its own secret. Speak the language your employer would want to hear; take our 1-week Peak Performance for Workplace Excellence and get set for your dream job. Remember, language profiling determines access.
If you don't know what your employer wants, you cannot win his heart. If you fail to win his heart, you cannot get the job. Register for this program today as you fast track your route into your desired career!
Program Contents:
The art of selling – everybody's business
How to optimize your performance
Tools and strategies for a dynamic performance
The language of the job
Leveraging your performance
Attitudes of top performers
Many more
Practical demonstrations
Certificate of completion
Whether you want to improve your job performance or employability ratings, this program is for you
TARGET
This is targeted primarily at helping job seekers get jobs much faster, knowing exactly what employers wants and how to win their hearts through the right knowledge on extraordinary performance.
For career personnel, we design the same program to help them overcome areas of work where they are performing below expectations; before you are fired, learn some simple secrets that will put you above.
Certification Fee – #10,000, plus mentoring

The program life cycle is 1-week online based coaching.
You can change your career story today!
The program is designed as 1-week FREE intensive project.
Give it a shot as you begin to record amazing and extraordinary performance whether you are job searching, or already at the workplace/job trying to improve. This is your moment; it is your decision to make.
Technology has changed how things are done: Anywhere you are, you can take advantage of our package. Our programming media include: online one-one interactions through Whatsapp, Telephones and tracking of performance by our Game Changer Education Ambassadors.
Receive productivity and empowerment programs directly on your phone and computers; with the support of our certified trainers today and anywhere you may be.
GET CERTIFIED TODAY BY PAYING #5,000; IMPROVE YOUR EMPLOYABILITY RATING PLUS OPPORTUNITY THROUGH OUR JOB CROSS-LINKING SERVICE
All payments are to be made into:

Or Through Bank Payment
FIREWORD RESOURCES
ACCOUNT NO.: 0040126306
BANK: ACCESS BANK