A Life & Leadership Online Program for Transforming the Academic Environment for Best Output for Schools and Students Using Peer-to-Peer System of influence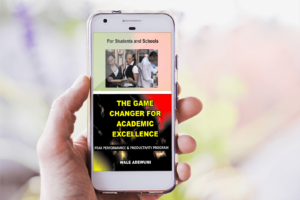 Thank you for visiting our website. Take your time and read carefully, we hope this will be the best information coming your way today.
In this age we have growing challenges with raising role models among our children and youths due to many contending factors ranging from the abuse of technology such as the use of phones, computers and other gadgets; and the shift in our values and culture; all these are beginning to affect the academics performance and what our children are turning into of recent. We have designed a program to help curtail such challenges through our Life and Leadership program with overarching aim of improving their academic performances at the same time getting them aligned towards a life of purpose.
WE ARE RAISING THE NEXT LEADERS FOR OUR NATION
We open our children to opportunity of learning what it takes to lead and be ahead: Their success starts with gaining academic prowess and good character. Ours is a step by step design, connecting them to personal greatness. This means they grow with us with effective collaborations all the way to become extraordinary in life.
This is their opportunity to be ahead as they learn the nitty gritty of our Game Changer model for Academic and Leadership excellence. The society and nation would benefit through the stepwise personal development and leadership pact.
In addition, your child can emerge as Game Changer Ambassador of the year! At the Secondary and Tertiary Institution Level once you subscribe to anyone of the programs. Watch out for this.
Our design is a self-taught program, easy to grasp and easy to adapt universally, for one's benefits.
In addition, parents and teachers can support their children/wards/students as accountability partners.
We want this message to go far and wide as we support the emergence of new breeds of youths and children.
Cost Per Category:
1. Entry Level: Access to the Digital Content is 2,500
2. Access to the Digital Master Class Coaching Program is #9,900
3. Corporate Package, Pricing Reflects on Need
Participation gives you access to our peer-to-peer program
It's designed for Secondary and University students. Although, the material could also serve primary pupils only IF the teachers and parents will be assisting the children.
We will be glad to have you share this opportunity with others.
We Have To Stop the Growth of the Vicious Lifestyle
Many youths of today live with reckless abandonment tilting towards vices such as purposeless lives, cultism, drug addiction, crimes and outright laziness to take ownership of their lives. Our vision is to raise GameChangers for our generation: towards the evolution of great leaders, academic performance and character development.
For a couple of years, we began a program as Game Changer Life and Leadership program in Oyo State which was endorsed by Oyo State Government through the Ministry of Education. Presently, we have more than 100 teachers supporting the use of the model.
Also, in a recent discussion at BCOS radio station, we presented a seamless way of societal transformation by focusing on the development of scripts and contents for redirecting the energy of the younger generations through purpose centred drive. These thoughts also formed the reason why we are here. By so doing excellence would find home within our society and new kinds of leaders would naturally evolve from the younger generation.

This program would help to transform schools and students' performance in an amazing way. Every student's dream is to be a high flyer. This is possible if every student will subject himself to simple academic principles and lifestyles that support optimum performance as laid down in the program. Our model will help them achieve this very easily.
This is one of the reasons for creating this program: as a learning guide for students because it will give them the edge and a head start. We believe this program will help raise the students' performance and transform their character at the same time.
A society is as good as the quality of education imparted and the depth of assimilation of the educational contents learned.
HOW WE

BEGAN

Some years ago, we held a meeting on how to transform our society. Then we agreed that one of the best target is the youth. If we get it right with our younger generations, it will become a seemless feeder to great society and nation. This we followed up by going from school to school to offer seminars and teachings on how to transform our children and youths into exceptional persons who will turn out great leaders for tomorrow. Our primary focus is to impact their education, purpose and character moulding process.

After our initial designs, we had warm reception everywhere. This we then believed will be very useful beyond our locality. Thus, this program is expanded to reach you also.
BOOKS AND PROGRAMS FROM OUR STABLE
Our Model
The quality of education imparted depends on the quality of the teachers and the set of monitoring and evaluation placed upon the education process. This is the work of the teachers and the government as the regulatory body.
The assimilation process on the other hand depends on inherent motivations and understanding of some core principles of success by the students. This is where we are directly needed.
For it is one thing to impart quality education content, it is another thing to help students to assimilate it.
Principles of effectiveness are adaptable from one area of life to another. The same principle holds for quality sportsmanship, social world, business, and job and even education. This is why a high flying student would likely grow into a high flying achiever in the future. So this content is all about being an effective and result oriented person irrespective of the subjects or course. Therefore, the lesson learnt in this program will continue to be relevant year-in-year-out and will also be the foundation for their future endeavour once the right habits are formed.
We believe this breakthrough program is capable of transforming the average student and school into the realm of excellence.
ENDORSEMENTS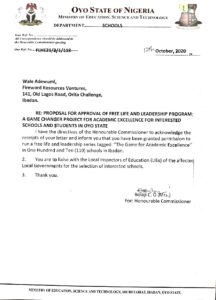 Letter from Oyo State Government – Ministry of Education
This program is excellent and will help raise the kinds of students and youths we would be glad to have. Dr (Mrs) Akin-Alabi (Former Special Adviser to His Excellency on Education Matter).
You have done wonderful work here, I love it and will introduce it to my students – Mrs Deborah Eniola (Proprietor)
I believe this program is capable of transforming the lives of our children/students across the nation. We hope our leaders would imbibe such a powerful program in our education system – Mr Tunji Babtunde (Proprietor)
This program comes at the right time, we will run with it and give it the support required – Mrs Awolowo (Educationist)
Our leadership coaching and peer mentoring are done through the online platform with intensive monitoring and feedbacks, while the peer-to-peer influence is made available as you grow in [email protected] a given locality.
SOME OF THE LIFE TRANSFORMING TOPICS ARE AS FOLLOWS:
Plus more than 10 videos with more being added from time to time.
1-Day Live Seminar at any of our centers around you.
The program also contains exercises for the schools, students and parents in order to achieve a robust impact. To succeed is everybody's business. The above is just a little of the inherent benefits. The program is practical and real!
The program is intended to be an extracurricular activity that runs on any spare time of the student as an enhancement tool for achieving high performance and self-mastery. Yet, the impact of our design is lifetime.
STEP-WISE CATEGORIES

1.

GAME-CHANGERS FOR ACADEMIC

EXCELL

ENCE DIGITAL PROGRAM
This is the first stage in our Life and Leadership program for Academic Excellence.
GameChangers Life and Leadership for Academic Excellence Digital Contents is a Personal Development Program for students. This is the starter pack to present to you. It is only #2,500.00. This subscription is a self-taught design that can be assisted by parents and peer-to-peer support. With #2,500.00 you are assigned a personalized login detail to utilize the contents for personal enhancement.

2.

GAME-CHANGERS MASTER CLASS

DIGITAL COACHING PROGRAM
This is the Second Stage in our Life and Leadership program for Academic Excellence.
GameChangers Life and Leadership for Academic Excellence Master Class Digital Coaching is a Personal Development Program for students. This program runs for at least 3-months with the support of resource persons to help a student operate at an optimum level of performance. It is only #9,900.00. With #9,900.00 you are given direct support.

3.

GAME CHANGERS PARTNERSHIP

PROGRAMS WITH SCHOOLS
This is an engagement with schools to install the program into schools' practices in order to improve the academic performances and character development of their students year-in-year out. It is a one-time engagement to serve a school for many years. This is an inclusive program that helps involve the school, teachers, parents and the students in the application of the peak performance program for academic excellence, leadership development and character development.
It is designed to help schools to entrench the Game Changer program effectively in their schools and as a clarion call to remodel academic curriculum in a way that it will capture an all-around/full development of the child/student; redounding into improved academic performance of the students and schools.
It is a virtual support coaching program spread at your convenience between 3-6 months. A simple but transforming program that would give you instant results as you apply for the program. this program will further bring about the full collaboration of school, teachers and parents in the full development of the child/student.
You are allowed to have a feel of the program by buying into our digital content of #2,500 as listed above in order to see what the executive one-to-one program looks like.
To book for our service make payment below or get in touch through our contact page or through one of our Game Changers Education Consultants. We have a discount price for group training – contact us for this.
Our coaching and peer mentoring are done through the online platform with intensive monitoring and feedback.
To book for any of the above services make payment below or get to us through our contact page or through one of our Game Changers Education Coordinators.

OR PAY THROUGH OUR ACCOUNT AT:
ACCOUNT NAME: FIREWORD RESOURCES
ACCOUNT NUMBER: 0040126306
BANK: ACCESS BANK PLC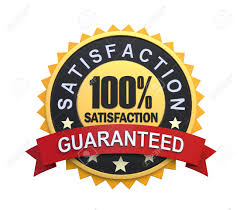 We are offering you a money-back guarantee on the manual. We have the confidence that you will love all our programs as we promise improvement in the lives of the children/students who utilize the contents to specification. If after going through the program manual you aren't satisfied call the phone number on our contact page for a refund. This program is your best lifetime investment. We believe you will refer friends and families.
NOTE: GAME CHANGERS PEAK PERFORMANCE TRAINING IS ADAPTED FOR THE USE OF BUILDING EXCELLENT STUDENTS IN ACADEMICS AND CHARACTER. WE HAVE A SPECIAL PARTNERSHIP PROGRAM FOR SCHOOLS, CONTACT US FOR A A WIN-WIN DESIGN. WE GIVE OUT CERTIFICATES OF COMPLETION IN EVERY ONE OF OUR PROGRAMS
FOR FURTHER CLARITY PLEASE CONTACT US
Direct contact is +2348033750871 or [email protected] Be free to get in contact