Presenting:
… RAISING EXCEPTIONAL EMPLOYEES – A PRODUCTIVITY AND EMPLOYABILITY PROGRAM
Transform the Workplace, increase output and profitability. For Career Development and Organizational Growth (Transforming the Work Place For Optimum Output)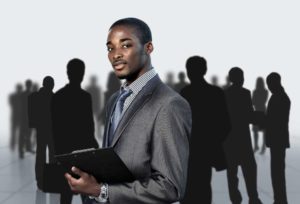 One of the biggest problem of Nigerian employers is getting quality employee to fit into the available jobs. It isn't that we don't have well educated and skillful people around, but the way many go about the work is the very reason for low productivity and performance on the job. If there is a program to help workers to transform their performance in an amazing way, this is the program.
Nigerian workforce is not performance oriented on the average. This culture of non-performance is what has contributed to low productivity output and directly impacting on the growth and development of our economy. This Game Changer project is to enhance productivity as the new cultural shift in organizations.
Every employer's dream is to get high performers to do his job; unfortunately, our levels of performance skills have bereaved many organizations for high flying employees. We hope this program will raise a labour force that operates at the alpha level.
This is one of the reasons for creating this program as on the job training guide for the workforce irrespective of the nature or type of job he or she is into.
Understanding of the workplace, the guiding principles and requirements of every job help employees tend to perform better. Training in these areas would help organizations to reach their goals much easily.
An organization is only as good as its workforce; the quality of goods and services provided by an organization is proportional to the quality of the workers.
Principles of effectiveness are adaptable from one job to the other. This is why a high flying employee would perform equally well on any other job of which he has requisite set of skills for.
So this training is all about being effective and result oriented person irrespective of the job you are into. It is our breakthrough design to help organizations exceed their goals and target much easily.
SOME OF THE LIFE TRANSFORMING MODULES ARE AS FOLLOWS:
YOUR THOUGHT PATTERN
BEYOND THE JOB – A PURPOSE DRIVEN LIFE
FOCUSING AND SPECIFICITY
EFFECTIVE USE OF FEEDBACK
CHARACTER DEVELOPMENT – ATTITUDES OF TOP PERFORMERS
COMPETITION VERSUS CREATIVITY
ACTIONABLE PLAN FOR EXCELLENCE
CREATING SWOT ANALYSIS
MINDSET OF TOP PERFORMERS
INFORMATION AND SUCCESS
MODELING EXCELLENCE
MODELING EXCELLENCE (II)
SETTING ACHIEVABLE GOALS
KEY PERFORMANCE INDICATOR
JOB DESCRIPTION
TAKING RESPONSIBILITY
THE LAW OF THE VITAL FEW AND TRIVIAL MANY – PARETO
EISENHOWER MATRIX
DOMINO EFFECT, ADAPTATION TO THE WORKPLACE
HOW TO THINK WHILE IMPROVING ON YOURSELF
Etc.
The program also contains exercises for the employer and employees in order to achieve robust impact. To succeed is everybody's business.
The USP: The content could be served on the job through online interface, ongoing and suited for the workplace

THE GAME CHANGER PEAK PERFORMANCE AND PRODUCTIVITY PROGRAM (4P) CATEGORIES
GAME CHANGERS AMBASSADOR
The program helps employers, employees, & job seekers to learn peak performance and productivity principles as they become effective at the workplace. This also is about making each person a leader on the job.
Learn and apply the secret of mastering the emerging concept of workplace effectiveness irrespective of the career path you have chosen.
This gives each person access to more contents from time to time; along with the opportunity of participating in our annual Game Changers Award competitions. Program Fee: #2,000.00 and intended for individuals, groups/clubs. You receive our Basic Certificate upon completion of Peak Performance Certification program through a peer-to-peer relationship using the manual.
It is a free style training program in collaboration with an Education Ambassador/Coordinator; this will give you access to become our club member. This offers in addition, success tracking supports from time to time.
GAME CHANGERS LEADERSHIP ACADEMY
This is mentoring program based on the manual. It is a leadership development package with variety of contents to help entrench the Bottom-Up leadership model within individual and organization's sphere of influence. Game Changers take giant steps ahead of their contemporary. This offers two weeks intensive training plus an ongoing 1-year support. The cost for participation in the associate level program is #20,000.00 for online pack while the offline program goes at #50,000 per participant.
GAME CHANGERS PARTNERSHIP WITH ORGANIZATION
This is an engagement with organizations to install the program into their organization's practices in order to improve their employees' performance. It is a onetime engagement to serve an organization for many years. This is an inclusive program that helps involve the organization, employers, and employees in the application of the peak performance program for enhanced productivity for workplace excellence, leadership development and character development. The minimum cost for participation by each organization is #50,000.00 depending on organization's size and employee's population (call for clarification on inherent benefits).
Note:
When organizations subscribe to us, we also help them to recruit new Game Changers Ambassadors of like minds.
TO BOOK FOR ANY OF THESE PROGRAMS, MAKE PAYMENT THROUGH THIS PAGE:

MAKE FINDINGS FOR ANY OF THESE CATEGORIES BEFORE PAYMENT TO ENSURE APPROPRIATE PRICING
NOTE: THE CONCEPT IS ADAPTED FROM THE GAME CHANGER MODEL
You can contact us through our contact page or through one of our Education Ambassador.
DOWNLOAD THE PDF VERSION OF THE GAME CHANGER FOR WORKPLACE EXCELLENCE MANUAL FREE FOR EMPLOYERS, EMPLOYEES AND JOB SEEKERS
NOTE: THIS GAME CHANGER PEAK PERFORMANCE TRAINING IS ADAPTED FOR USE AT THE WORKPLACE.