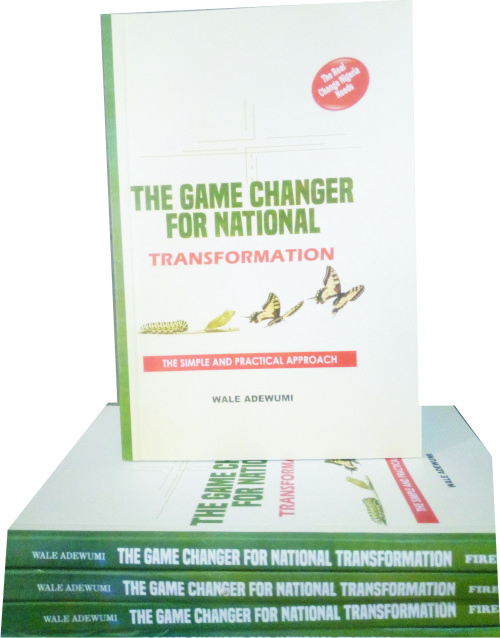 RAISING THE NEXT GENERATION LEADERS
Our Goal: Raising Five Million Strong Leaders From The North, West and South of Nigeria
Join us here for a revolution of thought and capacity. The Game Changer project is a platform where leaders are incubated, mentored and raised for the next generation Nigeria. Our number 1 purpose here is to raise game changers in different sectors, organizations and communities.

We want people with excellent mindset, productive and visionary individuals in different sectors. The type of leaders we want have nothing to do with organizational titles. We want self-motivated people. The Game Changer concept of leadership is different. We believe that anybody can create change from a security man in an organization to the Managing Director and from the servant to the master.
The Game Changer concept is not about your position, but what you do with the present status. If you believe you want to do things differently to effect changes positively, you are a Game Changer already. Join us as we build a productive and leading nation.
THIS IS OPENED TO ALL!

FURTHER INFORMATION
Membership is Free, you can start by joining our General Group membership . All you do is to join any of our social handle in order to learn how to affect your world better.
You can read through the Excerpts of the book: THE GAME CHANGER FOR NATIONAL TRANSFORMATION on our Blog/forum section; better still, buy a copy of the book.
Optional: You can become a Certified Game Changer Ambassador through any of our Game Changer Education Ambassadors (this is an upgrade if you feel like to a premium membership level which is either basic or associate level).
As a certified member, you undergo our productivity and high performance training – the next generation leaders must be competent in every way.
PREPARATION FOR CLASS
Whether during online classes, one-to-one interactions or group, leave your stress and old ideology. To move upward we must learn new things. We are unfolding entity.
For maximum benefit, migrate to one of the exclusive groups – check our membership categories for one – where you have the privilege of robust mentoring.
BECOME A GAME CHANGER MEMBER FREE
FOLLOW US @
Facebook: https://m.facebook.com/The-Game-Changer-Project-455281197817073/
Telegram: https://t.me/joinchat/J6oRNxCambu2XLpyw2O8lw
Join the free membership group (general group) for free readings
The greatest service we can offer a nation is to raise leaders and productive citizens; this is the pivot of the book: The Game Changer for National Transformation and other manuals on this website. Therefore, leadership, productivity and peak performance is the core project we are set to tackle. A productive society naturally overcome most vices that plague the backward society