A Brand Ambassador or a Brand Associate has the opportunity to grow with our platform and earn income based on their understanding of our diverse programs. All they need is to follow our design all through. All you need to stretch is before you, take advantage of it all.
How to Become a Brand Ambassador and Associate
Brand Ambassadors operate online to raise other ambassadors by using our instructional slides to create a discussion for about a month. This is our FREE training program to elicit participation and subscription.
Open a WhatsApp Group, and add more than 100 names of friends and acquaintances. Share the slides of about 3-5 slides daily and create a discussion around it. You aim to raise at least 5 new ambassadors who will do the same thing you have done. Here is the link to the slides: Click to make use of the slides starting from Chapters 1 to 10
Once you complete the training which is about a month, you will be listed as a Game Changer Brand Ambassador
As a brand ambassador, once you have 5 brand ambassadors you will be listed as an Associate.
For documentation and income, get registered by Creating an Account at gamechangersnigeria.org) and help your newly recruited ambassadors to also get registered by Creating an Account at gamechangersnigeria.org)
Notify us on WhatsApp number 08033750871 or any of our WhatsApp Admin to be included as a Brand Ambassador or associate list; this gives you a unique opportunity to be part of the growth of our empowerment program.
Optional: For recognition, endorsement, representation of this project in public places and effective marketing of some of our programs, you can obtain a membership ID Card and a copy of the book: The Game Changer for National Transformation below: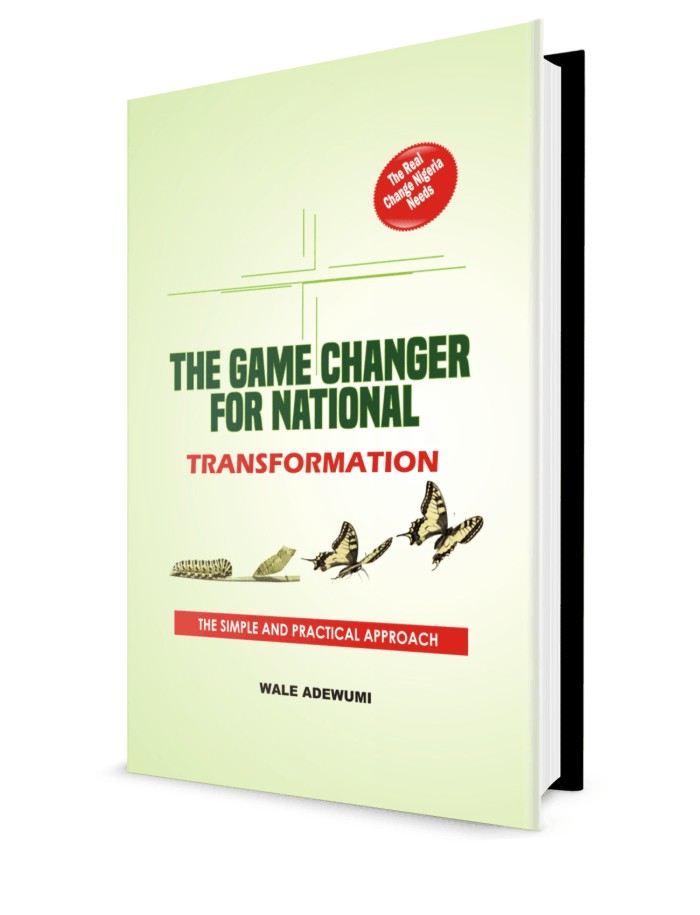 The cost of the book, a certificate and ID Card along with shipping cost to any part of Nigeria is #5,500.

Pay to:

ACCOUNT NAME: FIREWORD RESOURCES

ACCOUNT NUMBER: 0040126306

BANK: ACCESS BANK PLC

or

Through Paystack:

https://paystack.com/pay/bvl5o49m00

 
Benefits of Certification and Recognition
You will receive an autographed copy; signed by the author.
You will be able to introduce our paid empowerment programs better to your community.
Special access and interaction with the author online.
Access to grow through our leadership cadres
FIREWORD BRAND