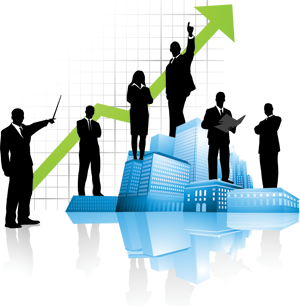 IMPROVE YOUR EMPLOYABILITY RATING ANYWHERE; GET THE DREAM JOB HERE
Key Strategies for Achieving Success in Your Career
Are you tired of sending countless job applications without hearing back from potential employers? Do you want to stand out from the competition and secure your dream job faster? You need to understand how the workplace runs. Look no further than our Peak Performance for Workplace Excellence Accelerator Course!
Our program is designed to expedite the process of securing your dream job by up to ten times faster than conventional methods. We provide you with the necessary skills and insights into what employers seek in their ideal candidates, so you can stand out from the competition and increase your chances of landing your dream job much more quickly.
Whether you're actively seeking employment or already employed and looking to enhance your performance, our program is tailored to help you achieve your career goals. Our online-based based video course covers a wide range of topics, including the art of selling yourself, performance optimization, leveraging your performance, and the attitudes of top performers. We also provide practical demonstrations and a certificate of completion to showcase your newly acquired skills.
Our program is accessible from anywhere via popular communication channels such as WhatsApp, video and telephone calls. Our Game Changer Education Ambassadors will keep track of your performance to ensure that you are making significant progress towards achieving your career placement goals.
Enrolling in our program today will help you unlock the secrets to success in the workplace. You will learn how to speak the language of your potential employer and stand out from the competition. It will also teach you how to communicate effectively with your potential employer, giving you an edge in the job market.
Embark on a journey towards achieving remarkable and exceptional performance by registering for our program today. The decision to take this step towards professional growth and success is entirely yours, and it is a moment that you should seize with both hands.
Pay a fee of #10,000, and enjoy the benefits of an improved employability rating, along with the opportunity to connect with potential job opportunities through our job cross-linking service. Don't miss out on this opportunity to fast-track your route into your desired career.
Register for our Peak Performance for Workplace Excellence Accelerator Course today!
Whether you want to improve your job performance or employability ratings, this program is for you
TARGET
The main objective of this initiative is to assist individuals seeking employment in securing job opportunities more quickly by providing them with the precise insights into employers' requirements and equipping them with the necessary expertise to excel and impress their prospective employers.
Course Fee – #10,000, plus mentoring
You can change your career story today!
Gain direct access to our productivity and empowerment programs via your phone and computer, and receive support from our team of certified trainers regardless of your location. Our programs are designed to be easily accessible and convenient for you to take advantage of, so you can enhance your skills and knowledge from anywhere, at any time.
Take advantage of this offer to boost your professional credentials and increase your chances of securing your desired job.
All payments are to be made into:

Or Through Bank Payment
FIREWORD RESOURCES
ACCOUNT NO.: 0040126306
BANK: ACCESS BANK
AFTER PAYMENT CONTACT 08033750871 FOR A SELF PACED CERTIFICATION