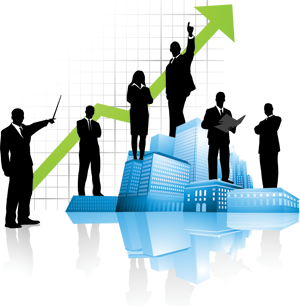 Life & Leadership |
Stand Out |
Learn

|

Lead

|

Earn

Associate Ambassadors are the drivers of Game Changers projects.

You can become an associate of our proven system by learning simple models of transformation which you can scale up to influence any area of your life and earn at the same time through our peer-to-peer influence. We hope to raise millions of people who will apply to the program to achieve monumental results in their lives and in society.

Note: Results in life are dependent on variables such as dedication, courage and tenacity.

We can only give you the proven system, the tools, support, guidance and opportunity. But you will still have to put in the work. But it is worth it to leverage your work on a proven system with fewer struggles. You can chat with us before registering. Your dream can come true if you are ready to take the program.

The Game Changer Project is a practical intervention platform based on the concept promoted by the book: The Game Changer for National Transformation. One of our cardinals is to promote productivity, high performance and leadership development and train leaders to socially impact their communities, organizations, schools and campuses around the nation. We target individuals, organized groups and corporations who will be obliged to use our program. All that an Associate Ambassador have to do is to open the window for the peer-to-peer and mentoring program.

OUR MISSION: To raise influencers who promote quality education, productivity, excellence and leadership development. Then earn income as our partners.

The Game Changer Associate Ambassadors are a special team of Nigerian leaders seeking, advocating and campaigning for quality education, productivity and good leadership around the nation.

As an associate, you become a partner in our campaigns and awareness designs. This campaign offers a strong continuous mentor program and the opportunity to earn a further income doing this through our easy to use model.

What the Ambassador does:
Through the training/mentoring and certification we would be able to influence individuals, organizations or groups as an associate for the Game Changer lifestyle.
Depending on the organization, your impact and contributions to organizations is your opportunity for good income from retained organization on a continuous bases.
Act as a Game Changer Consultants to help organizations, schools or businesses become productive and profitable; and at the same time teach them the concept of personal leadership through the rank and file. This is consultancy job that is based on the contract and could run into millions.
We have designs in place to make limitless income by applying the inherent lessons – it is your limitless offer.
The Ambassadors will also have the opportunity to connect with each other, learn and promote quality leadership roles among themselves and in society.
Roles
Be able to lead changes in organizations using simple principles of learning and presentation.
Have an interest in advocating for quality education, productivity, strong life purpose and leadership development, especially among peers, teams and organizations.
Benefits:
Recognition
Continuous Mentor Program
Attend conferences based on level of acttiveness
Networking opportunities
Enhanced job performance
Income & financial opportunities

The overarching purpose is to subtly transform Nigerian thinking through non-conventional means. Raising influencers and a productive team.
What We Offer:
An online/offline Game Changer Leadership and Mentoring program to qualify you as an Associate Ambassador
A soft copy of the book: The Game Changer for National Transformation
Certification
Ongoing leadership and mentor program for 3-Months.
Unlocking Job opportunities and income stream using The Game Changer program model
Make Payment of #9,900 to take the complete training and 3-Months mentor program that would change your leadership capacity and possibly your income (as you embrace the different opportunities).

OR PAY THROUGH OUR ACCOUNT AT:
ACCOUNT NAME: FIREWORD RESOURCES
ACCOUNT NUMBER: 0040126306
BANK: ACCESS BANK PLC
For Interested Associate Members
ASSOCIATES CAN MAKE GOOD INCOME BY HELPING TO DELIVER CONTENTS OF OUR PROGRAMS TO INDIVIDUALS AND ORGANIZATIONS
BECOME A GAME CHANGER ASSOCIATE & EARN INCOME EASILY – NO SPECIAL SKILL TO LEARN – JUST BE A LEADER, WE DO THE WORK
Note: You could earn up to 500K to #1m from a single assignment as you partner in running the programs here!
Difficult things and complex assignments rarely make money. Simple ideas whose time has come could open unexpected doors. Discover how you could benefit from our turnkey privileges.
All you need is the interest and passion to become a leader yourself who is committed to our programs (see our programs here). If the gene of the leaders is in you, then you have an opportunity for a lifetime availing here. This program will act as a master key for your next level of growth.
Take advantage now and become a pioneer leader with all the benefits that go with it. No exaggerations.

BECOME A GAME CHANGER AMBASSADOR (ASSOCIATE) TODAY
Make Payment of #9,900 to take the complete training and 3-Month Mentor Program that would change your leadership capacity. Increasing your income and capacity is guaranteed if you become a Game Changer Ambassador today.
OR PAY THROUGH OUR ACCOUNT AT:
ACCOUNT NAME: FIREWORD RESOURCES
ACCOUNT NUMBER: 0040126306
BANK: ACCESS BANK PLC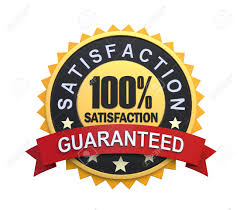 WhatsApp number or call to 08033750871 or send post below and be booked for immediate ongoing relationship.
Thanks
A COMPLETELY NEW PEER TO PEER PERSONAL DEVELOPMENT AND LEADERSHIP BRAND WITH BENEFITS

We are launching a community driven initiative which is aimed at developing people on the go and at the same time opens you to financial benefits. Without leaving your job or career, you can receive positive peer influence to become the best of your kind starting with our online interface.
You can become an associate ambassador, learn and you too can begin to raise other ambassadors based on what you learn and earn. As an ambassador, you can earn hundreds of thousands and millions depending on the category you are willing to participate in overtime:
As a participant, you don't have to refer to earn income. Being an ambassador can create bulk income in hundreds of thousand as a result of impact on organizations
You can earn up to 70% from referer program
#10,000,000.00 and above if you participate in our peer to peer networking which earns you unit point per referral.
Award of #1,000,000.00 and above as outstanding Ambassadors based on your referral unit points
A Game Changer Certificate
>>>>>>>>>>>>>>>>>>>>>>>>>>>>>>>>>>>>>>>>

Make Payment of #9,900 to begin to enjoy our online/offline leadership program from a mentor along with the benefits that goes with it – it will change your leadership capacity as you infuse the concept into your routine. Increasing your capacity, productivity and possibly your income too if you become a Game Changer Ambassador today.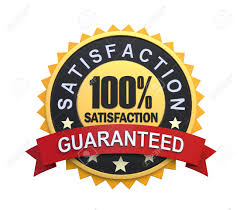 We guarantee you will love to be a Game Changer Ambassador.
You are welcome.
Please log in to submit content!
Thank you.
FIREWORD BRAND